Cub Scout Pack 85 Web Site
[ Advancements ] [ Announcements ] [ Calendar ] [ Photos ] [ Pack Events ]
Welcome to the St. Luke Cub Scout Pack 85 Web Site!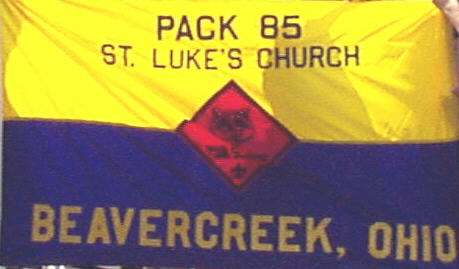 We have established a World Wide Web Site on the Internet. Please put a bookmark in your browser to this page. Send any comments to: webmaster . Click here to go to the Webmasters Home Page.
This page was last updated on 05/18/02.